Amstrad Boomboxes
Amstrad is a British electronics company founded by Alan Sugar in 1968. Amstrad is short for Alan Michael Sugar Trading or AMS Trading, the original name of the company. They produced televisions, VCRs, DVD players, portable and desktop computers and much more, including boomboxes.
Amstrad Boombox Model Numbers
6050
7090
8060
8080
8090
MCD-7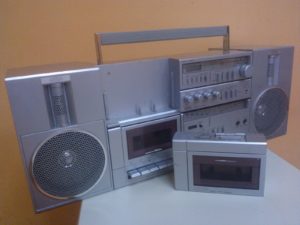 Amstrad boombox for sale. The history of old school and vintage Amstrad boomboxes and ghetto blasters.